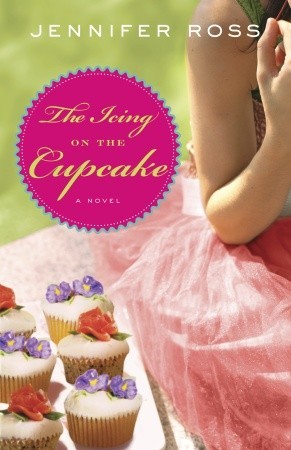 In this delectable novel—complete with recipes—Jennifer Ross frosts a sweet story of a young woman fulfilling her dreams, one delicious cupcake at a time.

In Ansley Waller's world of Southern belles and gentlemen, getting a diamond ring isn't just important—it's the ultimate goal. So when her fiancé, Parish, unceremoniously kicks her to the curb and cancels their upcoming wedding, Ansley is so ashamed that she decides to leave Dallas and make a fresh start. In a surprise move, she heads to New York City to live with her recently widowed grandmother, Vivian, whom she's never met. In turn, Vivian gives Ansley a no-nonsense ultimatum: Rather than wallow in misery, either get a job or go home.

The Waller women have a tradition of baking their way out of sorrow. So Ansley mixes batch after batch of creative cupcakes—Black Bottom Heartache, Moving Blues Banana Caramel, Tres Leches Made Small. Before long, she's opening up her own cupcake shop and even trying her hand at dating. But the ways of Manhattan's eligible bachelors are altogether different from their Southern counterparts, and Ansley's nearly fail-safe tactics fall flat. And worse, someone's got a half-baked scheme to sabotage Ansley's new life. It'll take a cup of courage and a dash of Southern charm, plus a few secret ingredients, if Ansley hopes to pull off her recipe for success.
I hated the heroine of this book. Even once she became a bit more self-aware and made attempts at being more likeable after being a truly mean and unpleasant person, I still hated her. One of the most important things of a chick lit is a relatable, if not likeable heroine, since you spend the book entirely in her head, so that really made this a hard book for me to get into, even if I could have gotten past the other completely unrealistic parts. But the plethora of cupcake recipes throughout certainly look appetizing, so there's that.